Come and see us at our new location!
We have more space, more products, a bigger workshop and tons of parking!
Contact Us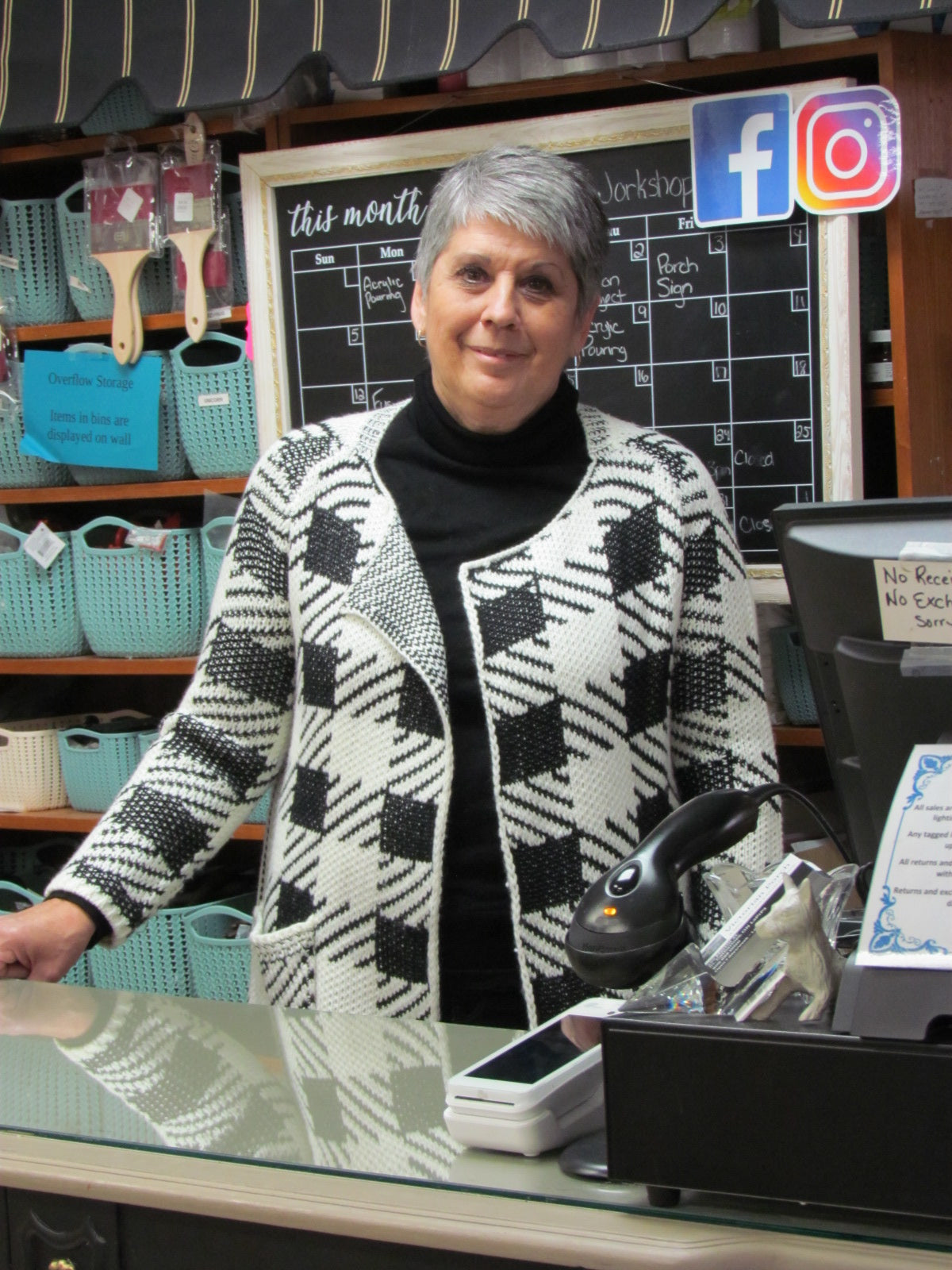 Victorian Porch
At Victorian Porch on Hartzel Road
You won't believe your eyes,
Collectibles and gifts galore
And antiques that will surprise.
From Dixie Belle to Fusion Paint
We have just what you need
Brushes, stains and finishes, 
 Your projects WILL succeed!
But wait! There's more! We'll teach you "how"
In workshops at our store!
"Paint your own", and "How to sell"
Can you "Acrylic pour"?
Along with all the stuff we sell
We offer up (for free)
Advice and inspiration so… 
Let your mind run free!
Come on by, we're always here,
There's lots to see and do,
The only thing that's missing now
Is you. 
And you. 
And you.
~Jane